Nothing could be further from the truth. I get this question daily from both homebuyers, homeowners and real estate agents regarding "is the real estate market headed for a crash."  Looking at the first chart below household debt service for mortgages as a percentage of Disposable Personal Income is the lowest it has ever been over the last 40 years.
When you look at the chart below again you can see how the "Typical Mortgage Payment" for homebuyers is below average for the last 20 years. 2012 was lower only because homebuyers were buying houses at a sharp discount because of the Great Recession.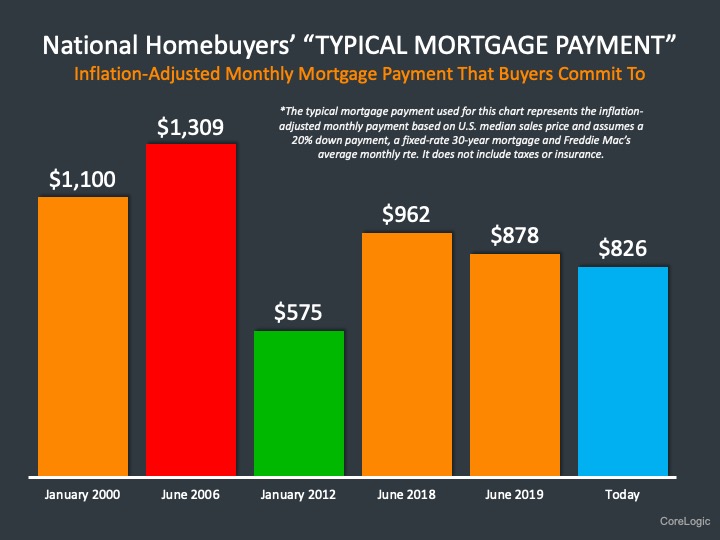 Yes folks, stay calm and enjoy these great times! And look at those low interest rates – if you're not buying now, you must be some sort of crazy!
Greater Milwaukee, WI Real Estate – Jerry Grosenick, Trainer, Coach, Broker, PSA, CRS, CREN, ABR, SFR, REALTOR focusing in Washington County, Waukesha County, Ozaukee County and Milwaukee County in WI.  I believe in giving real estate agents the best Training, Branding, Technology, Culture and Financial Security in the industry.  Click here to begin your home search or start with a complimentary home valuation here!  To discuss your real estate needs, feel free to call or text me at 262-573-9334.  If you would like my mobile business card, TEXT to 85377 and put in message: iwantjerry